I got ZBrush over the holidays as a gift and my goal this year is to learn how to use it. This is going to be a document of my successes, failures and attempts. I've got a full time non-art job so this will be updated multiple times a week but likely on an inconsistent schedule. If you've got critique or comments feel free to share.
Here's a few images to set the tone of where exactly I am starting from-
1) Before I figured out how to actually do anything other than hitting alt is the opposite of regular drawing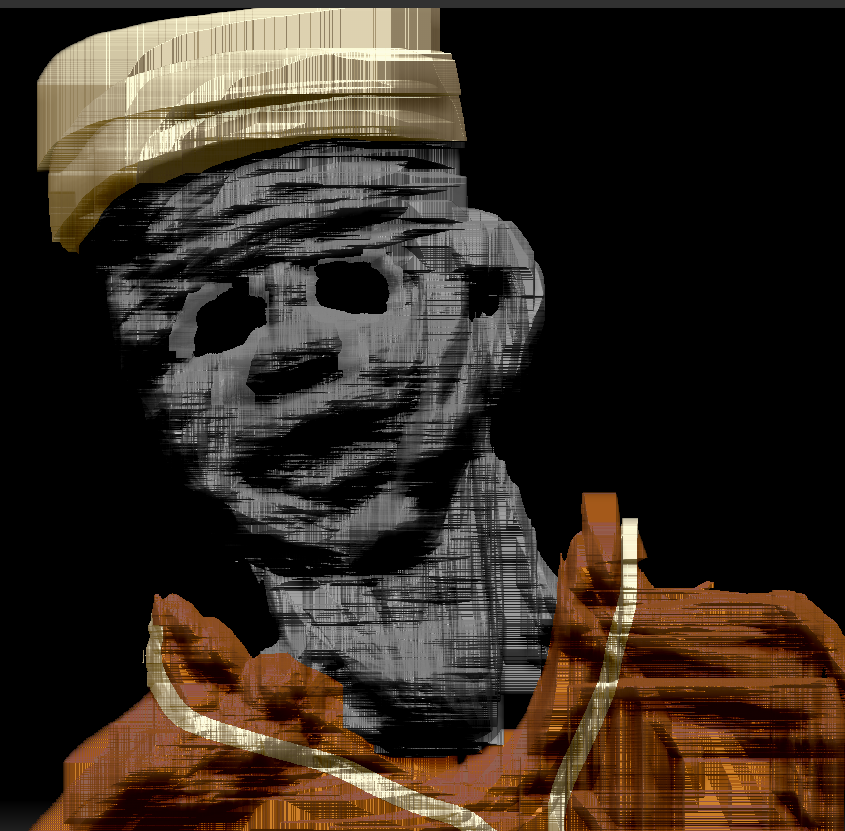 2) After many tutorials and videos and lots of work-
So that's my starting line.
Here we go.